Outreach : NELPSPB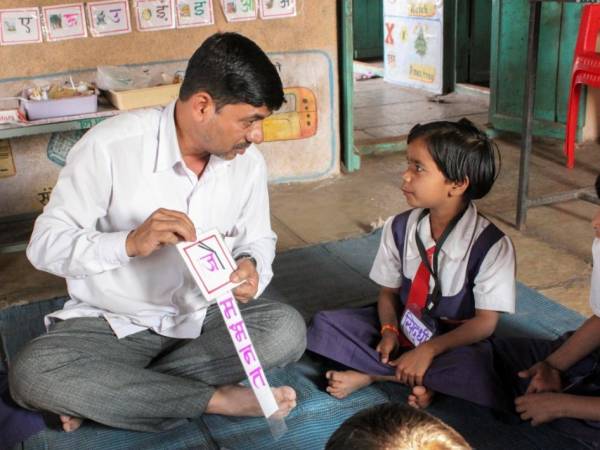 Nurturing Early Literacy in Primary Schools in Phaltan Block (NELPSPB)

This is an endeavor to improve children's reading and writing by capacity building of teachers with use of technology resulting in system strengthening in Phaltan Taluka to evolve a sustainable model for a large scale implementation. The project will take place in 150 Zillaparishad schools in Phaltantaluka dist. Satara, Maharashtra over a period of 4 years. The project has been supported by Tata Trust, USAID and CmF.

Early literacy comprises foundational skills of reading with understanding and writing to express oneself, building on the command over oral language a child has while entering school. Reading, writing and oral language are therefore deeply interconnected, fundamental skills that are essential for schooling and active participation in modern society. It is a fact that teachers play a critical role in enhancing the classroom environment and transacting the curriculum. Key players ranging from civil society organizations, communities and institutions of higher learning are required to closely work with government for reforming elementary education.

Pragat Sikshan Sanstha is being a part of government initiative- Pragat Shaikshanik Maharastra (PSM). In order to achieve the aim it has collaborated with various NGOs and corporates. Through Nurturing Early Literacy in Primary Schools of Phaltan it will indicate the contribution to this collaboration.

The PSS has been implementing a Reading Writing Programme in the drought prone area of Phaltan and Man Talukas since 1992 with 20-50 government schools each year catering to the students from backward class, nomadic tribes and ex-criminal communities along with a few non-backward students. The project schools have consistently shown better results as compared to non-project schools. Today with this vast experience and learning wherefrom, PSS aims to use technology and well-designed training programme to implement better reading writing improvement practices and create a model to reach large scale population.
Resources developed under NELPSPB
Photo stories of Village libraries