What We Do : Language Programme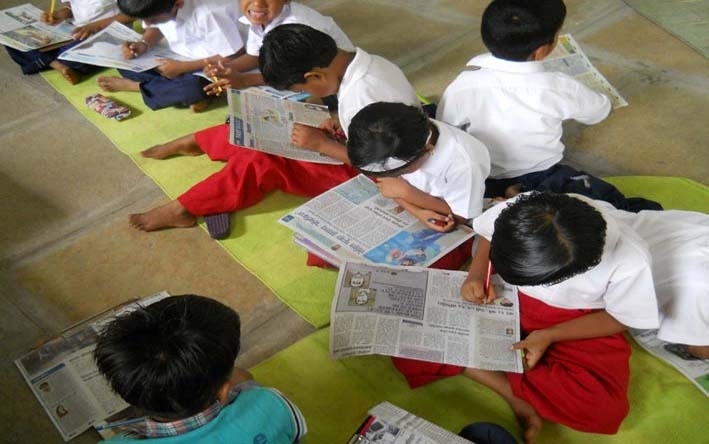 Children searching for a given letter or abbreviated form of a vowel from the newspapers.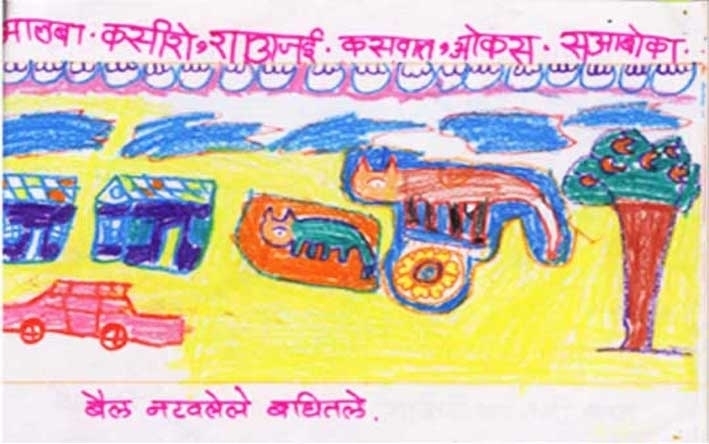 First standard child begins to write with invented spelling. Teachers write what the children tell.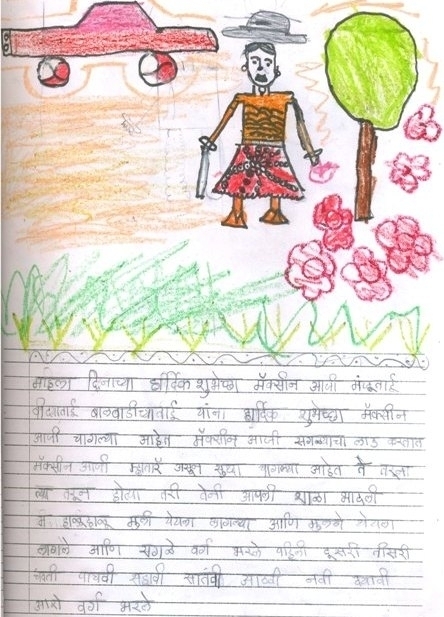 A first standard child wishes happy womens day to her teacher in her own handwriting.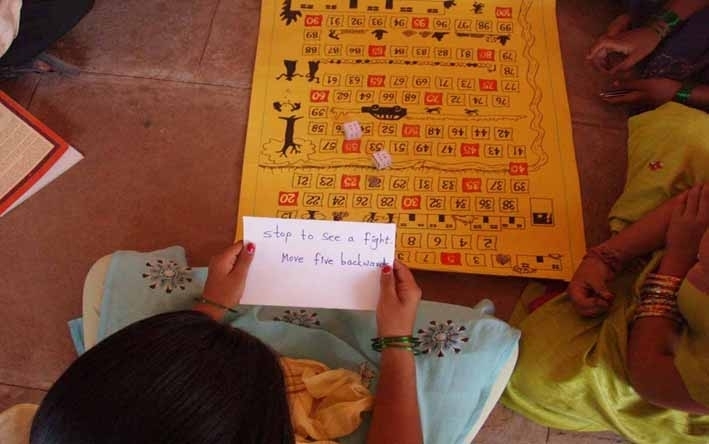 Z.P. school children playing the Reading Game.
The language programmes of Pragat Shikshan Sanstha are a group of varied and original programmes addressing different needs.
The Pragat Vachan Paddhati is for teaching reading and writing to the first standard children.

The Everyday English Programme is for English in students 5 to 7.

The Marathi material for adult learners-- both foreign and Indian.